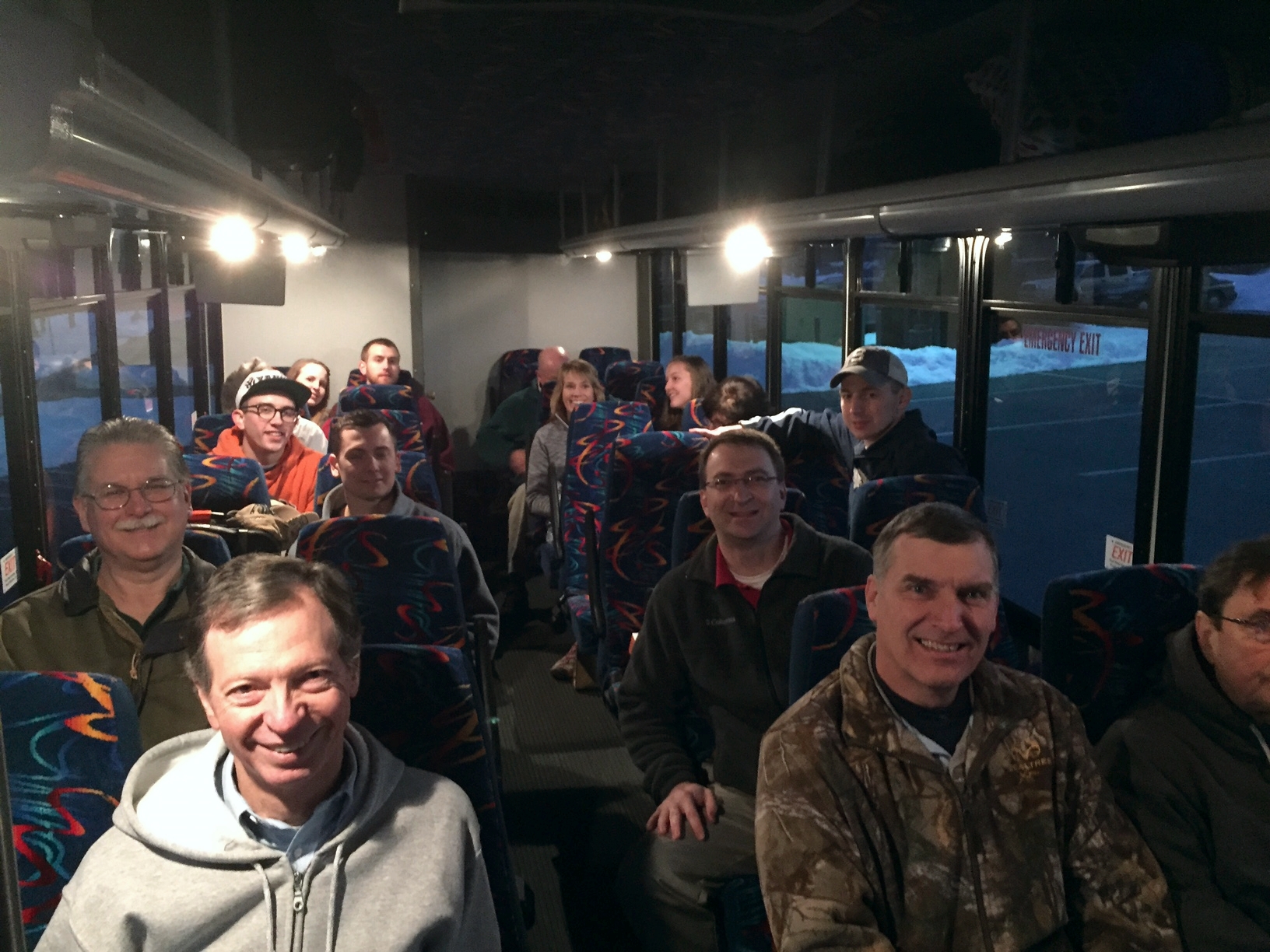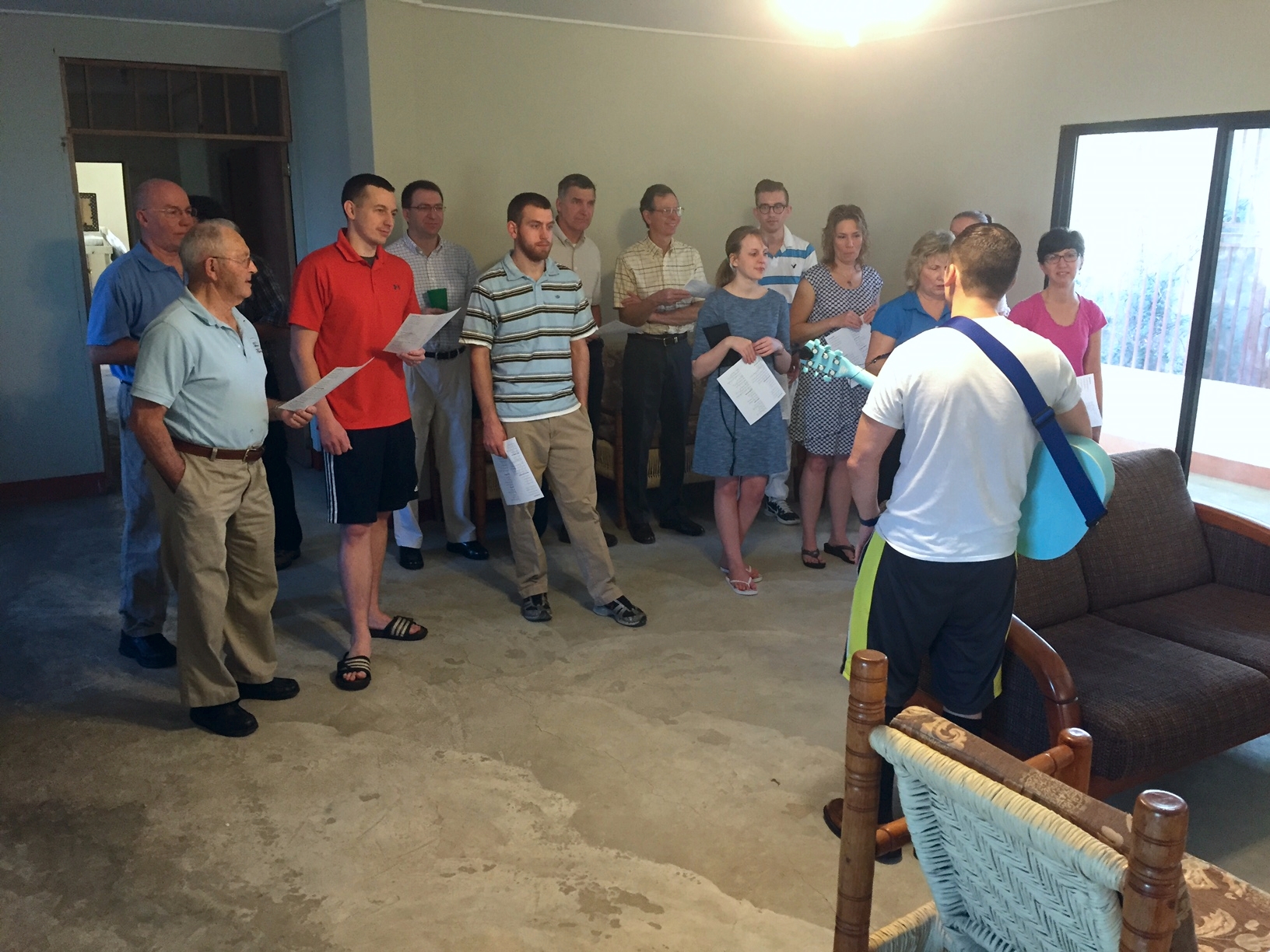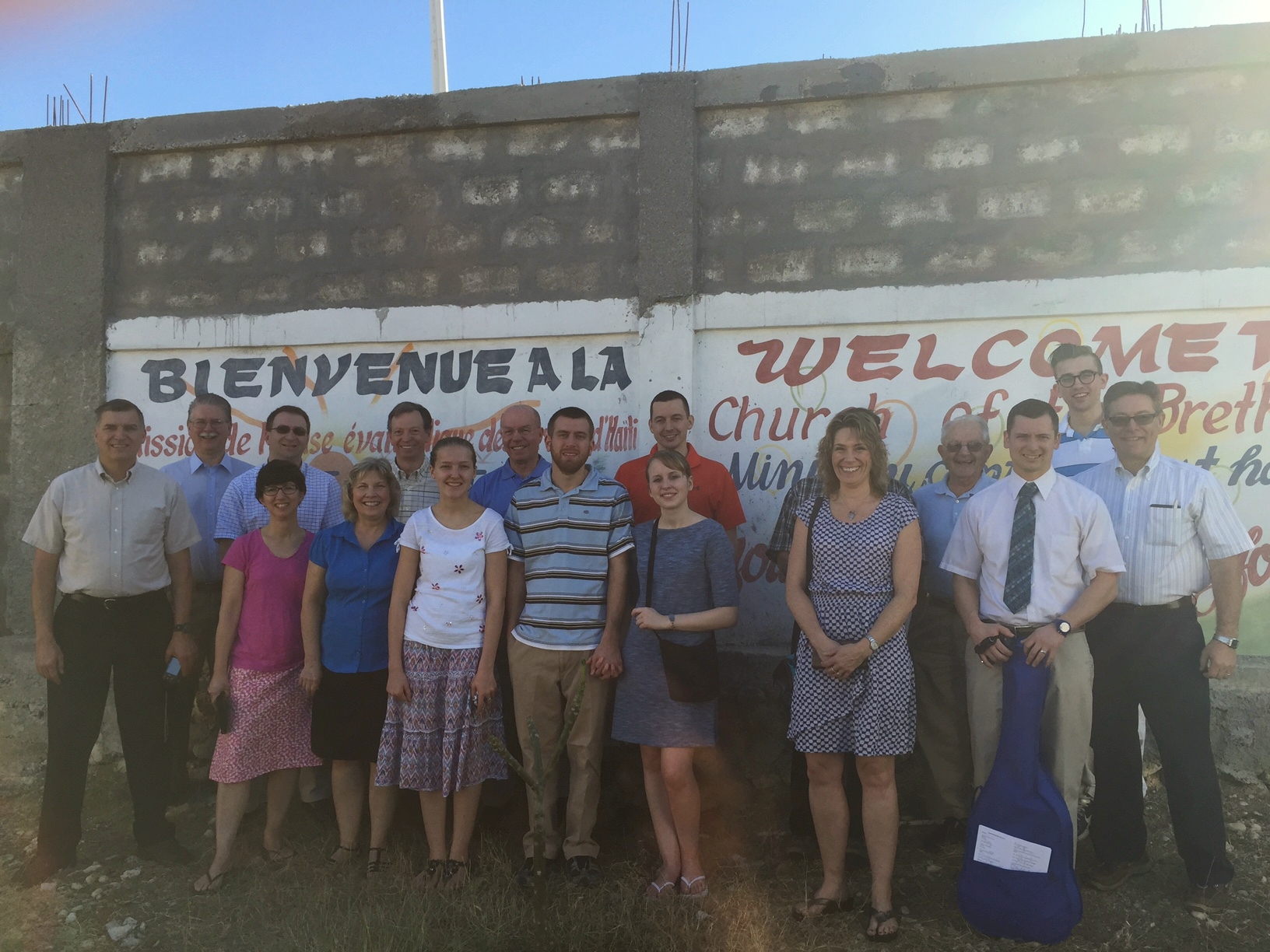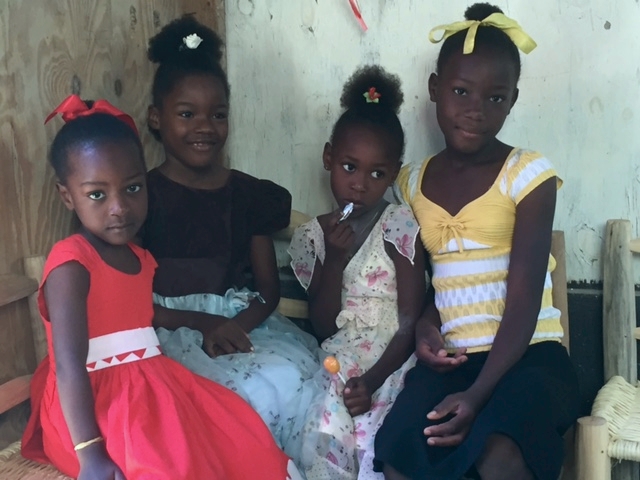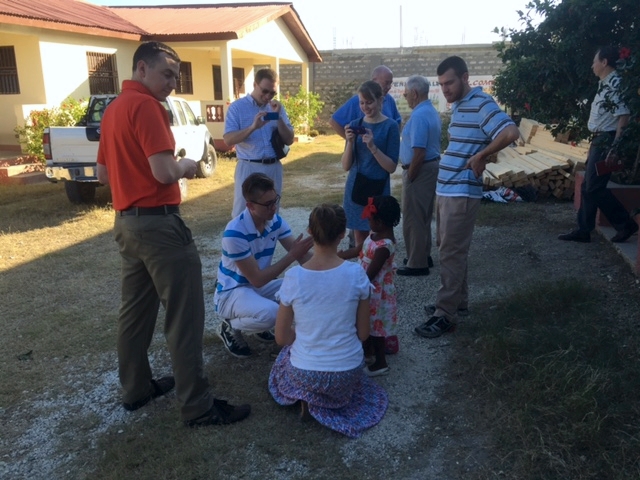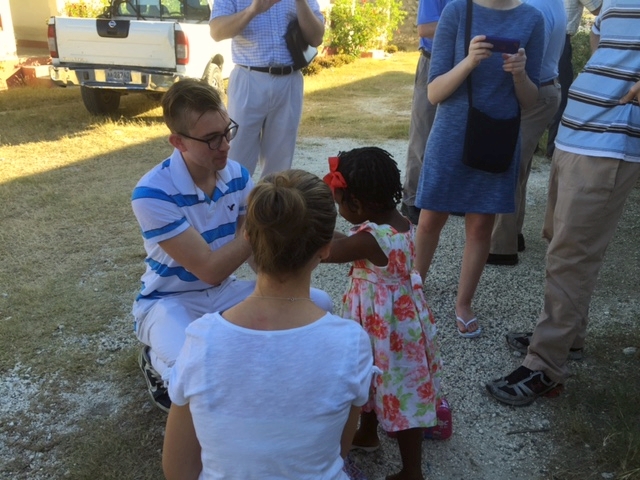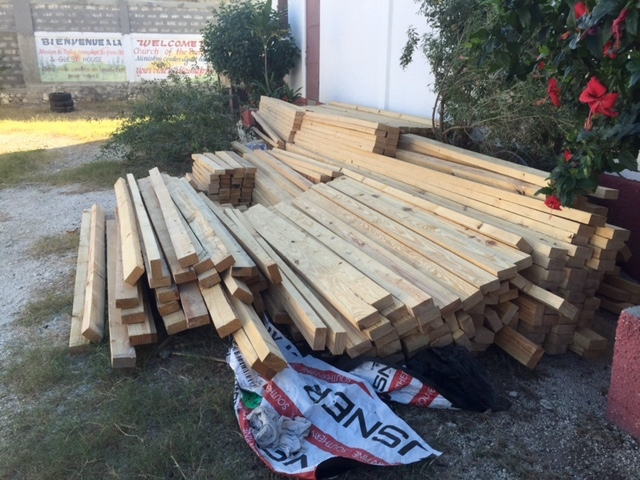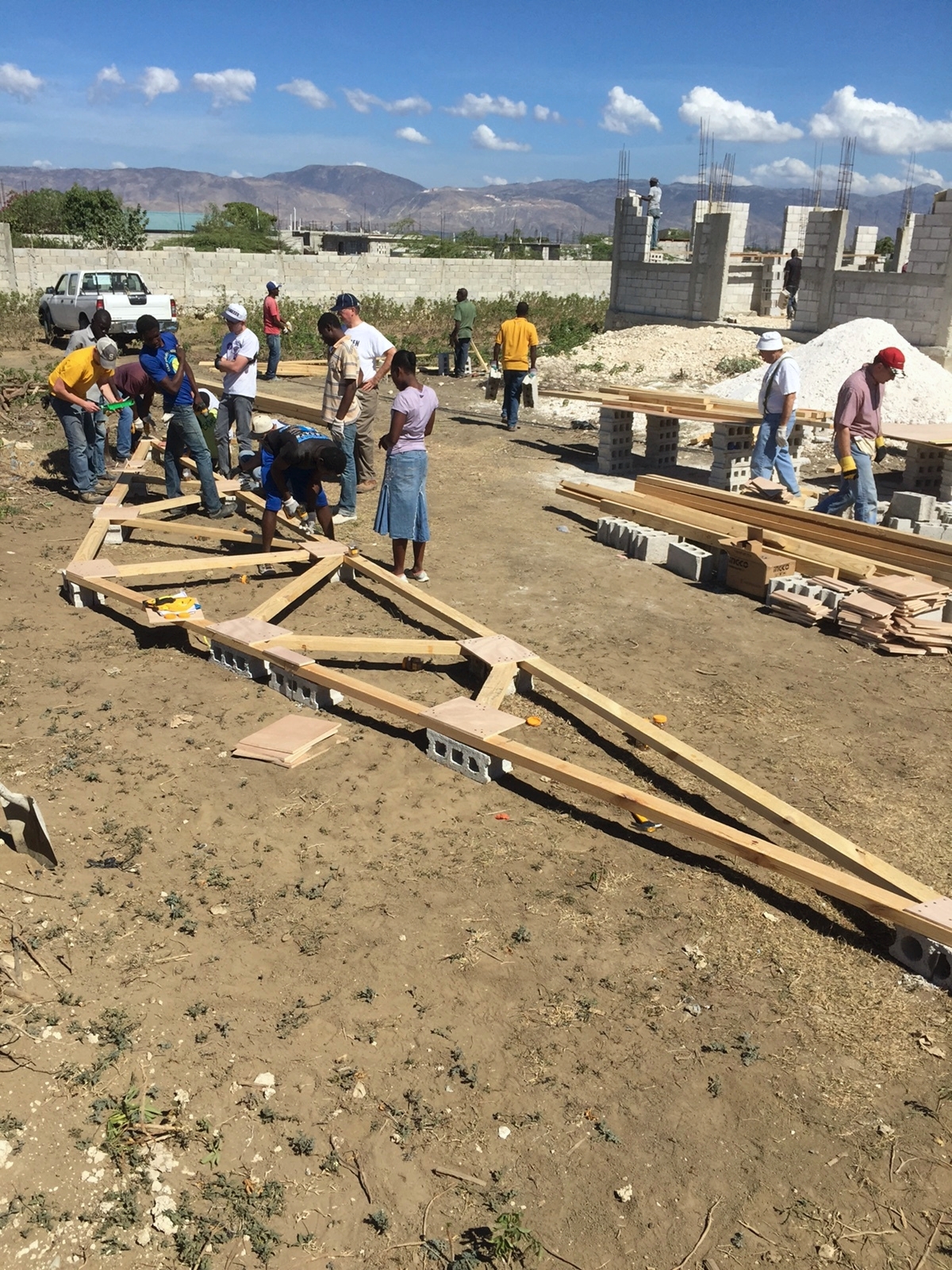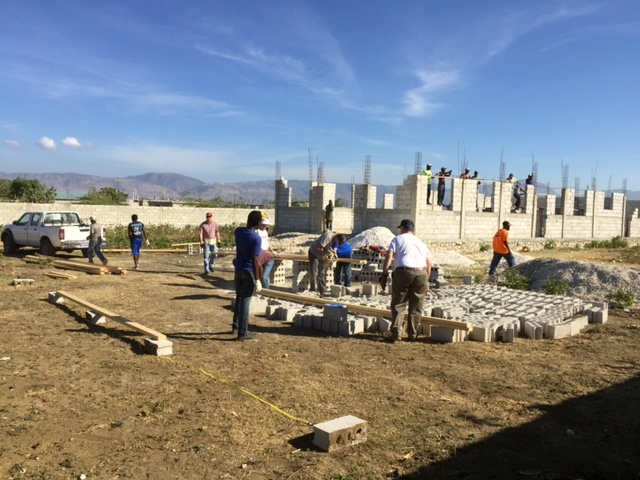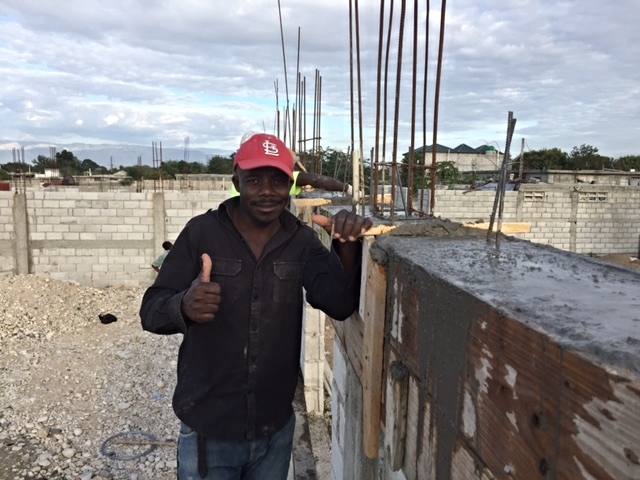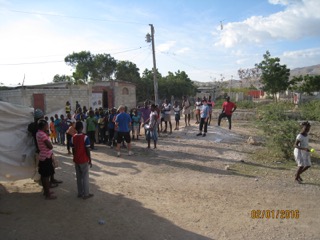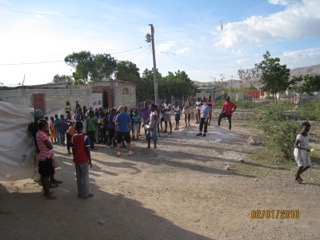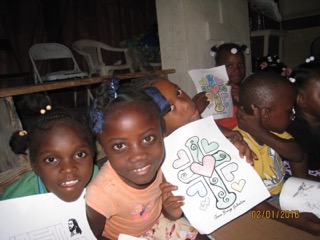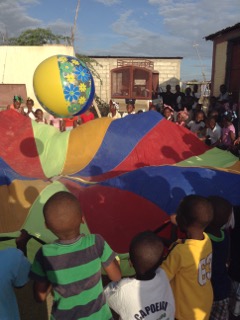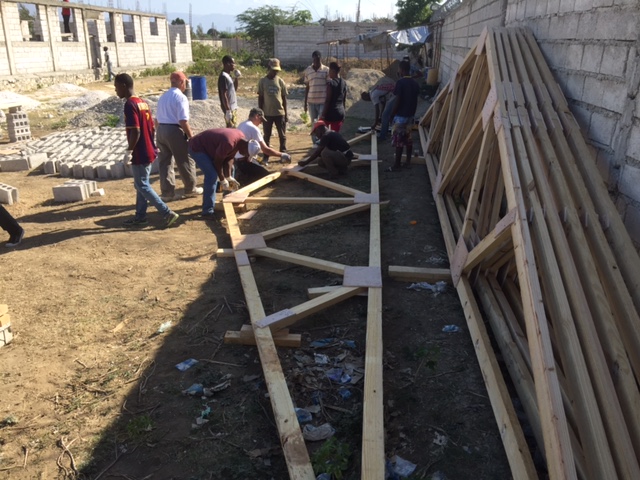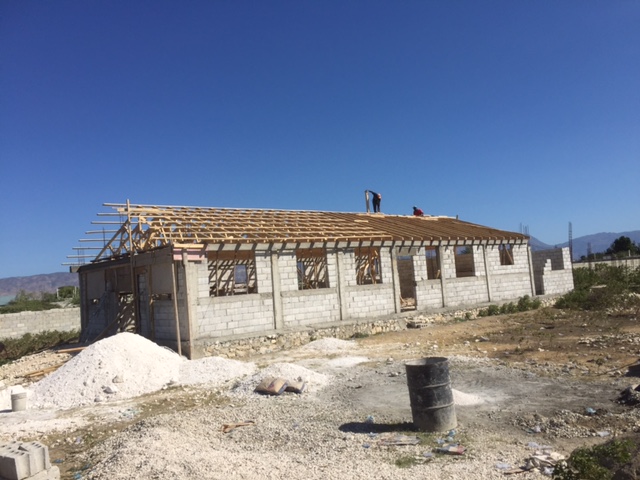 The Haiti Mission Trip is underway! Stay tuned for updates on their travels throughout the week, as they spread Christ's love and help build His kingdom.
Click here to view all images.
Where In The World Is Haiti?
Updates
Saturday, January 30, 2016
7:00 am - The team left from church around 7am Saturday morning, and traveled to Washington Reagan International Airport.
9:32 am - The trip to Washington Reagan airport went very well. Got here in plenty of time. We already experienced our first "God Moment". We had 32 checked bags which Delta should have charged us $25 each for the the first 16 checked bags, and $40 each for bags 17-32. We just completed the check in process and Delta did not charge us anything for the checked bags!!! Praise God! $1040 additional funds for the project!
7:38 pm - The team landed in Port au Prince. Everything has gone according to plan so far. Now the fun of collecting our baggage and getting through customs.
Sunday, January 31, 2016
7:27 am - All rested after a long day of travel. We were asked to sing a song in church this morning, so Joel was leading the New Fairview - Yorkana - Pine Grove Methodist Choir in a chorus. Tom Lauer was also asked to preach! The service lasts several hours so pray he can stretch his message!!
Monday, February 1, 2016
9:06 am - Getting ready for Bible School and the start of construction. One team forming the hurricane header, other team starting to build trusses.
10:26 am (Updated 2/2/16) - We traveled Northwest about 45 minutes to Kanaran. It was a very poor community. When we first arrived, there were only a handful of children at the church. We started playing ball, handed out jump ropes, and the number quickly grew to almost 200. We took them in the church and started with singing. I can't describe to you how much joy and excitement was in their voices as they sang. What a ministry to us! We did a skit for them. They seemed to love it. We them split the group into younger children and older children. The older children went outside for games (relays and parachute games) and the younger stayed in the church and colored pages. After some time, the groups switched, but the older kids made a prayer journal from a kit. We then had a closing, where we reviewed what was taught concerning God's plan of salvation through Jesus. I gave my testimony (in a nutshell) with a translator (her name is "Lovely" and she is). Joel prayed and then we handed each child a tote bag with goodies (candy, hackysack, goldfish crackers, pencil and pen, cross necklace) as they left the church. . . .success! . . . and sigh of relief that it went well! Praise God!
9:17 pm - The work crew managed to complete the fabrication of 6 trusses. Only 25 more to go! The second work crew (almost entirely Haitian's) were working on forming the hurricane header on one of the longer walls of the church. They completed the concrete pour so tomorrow the form work will be removed from the header and moved to the second wall. We will continue to work on building more trusses. We have 4 Dewalt impact drivers and we are burning through the batteries faster than we can recharge them. Instead of using only screws to make the trusses, we will begin tomorrow using a mixture of screws and nails (along with the construction glue).
Tuesday, February 2, 2016
9:34 am - The form work was already removed from the first wall. Women started early carrying water for the concrete mix. We changed the truss splice joints to a mixture of screws and nails to extend the battery life and impact driver life.
12:10 pm - Things are moving along at a nice pace. We completed 6 more trusses by lunch time today, as many as we finished all day yesterday. If all continues at this pace, we may begin setting some trusses tomorrow.
12:10 pm - The VBS crew is excited to conduct the 2nd VBS event today. They do not need to travel for this since it is being held at the Brethren Mission House. Keep lifting the team up in prayer. We have only had one person under the weather so far (Mary Jane Chronister) but is feeling much better today. Her symptoms match the potential side effects of taking malaria medicine, so we believe she is on the mend.
4:50 pm - It was a productive day. We now have 17 trusses completed. 14 more to construct. The hurricane header in the 2nd side wall is poured as well. Tomorrow we will continue with the truss assembly and maybe even begin to set some of the trusses.
Wednesday, Frebruary 3, 2016
12:50 pm - It is almost lunch time on Wednesday and work is progressing well. We now have 24 of the 31 trusses completed and we will start setting the trusses this afternoon. We have everyone helping with the construction including the young and young at heart.
Please keep the VBS team in your prayers. They had a 3-1/2 hour ride into a fairly remote village which will also require the final portion of the trip on foot.
Thursday, February 4, 2016
1:47 pm - Praise God for the progress so far. The fabrication of the trusses is completed, a total of 31. We also were able to place 13 trusses prior to taking a lunch break.
We enjoyed a wonderful lunch of hot dogs, corn on the cob, and ice cream!! It was a real treat. We sent off the VBS team for their last event. Another few hours of driving in the back of a pickup truck to get to the VBS site. Thank you so much for all of your prayers!
6:57 pm - Praise God for the progress we made today. We were able to set 27 out of the 31 trusses before dark. We anticipate completing the truss work tomorrow morning, and perhaps taking a ride around Port au Prince, or go to the beach for a little R & R. Everyone worked really hard this week. It was another unbelievable work of the Holy Spirit how the many talents of every person was put to good use!
The Haitian people who are working with us already started nailing the purlins to the trusses and I'm fairly certain most of the roofing steel will be on the roof before the end of the day tomorrow.
Thank you for your continued prayers!
Friday, February 5, 2016
10:16 am - We were able to set and secure all of the trusses. Our Haitian brothers continue to work on painting the ton roof panels, and installing all of the purlin boards across the top of the roof. We may even see some of the ton roof installed when we return this evening from our site seeing excursion into Port au Prince.
We plan to see the Earthquake Memorial, do a little souvenir shopping, and possibly go to the beach.
We have been so blessed with being able to do so much without any incident or injury. God's angles were put to a real test because much of the work involved some very heavy lifting.
We look forward to sharing more details when we return. Pray For safe travel home.
Saturday, February 6, 2016
8:07 am - Riding to the airport. Twelve members of the group managed to squeeze into a Tap-Tap (Haitian taxi; small Toyota pickup). Everyone is checked in and on board our 1st Delta flight to Atlanta. Looking forward to going home!